Reading is one of the most useful and motivating types of human activity. It not only adds knowledge, but also increases vocabulary, develops thinking, reduces stress, improves concentration, and also helps you sleep better and even protects against Alzheimer's disease!
So how not to get lost among the shelves of a bookstore and choose exactly those books that will really positively affect life and add a little harmony, order and inspiration to it?
For this, we have prepared this list of motivational bestsellers! Read, save and learn new things!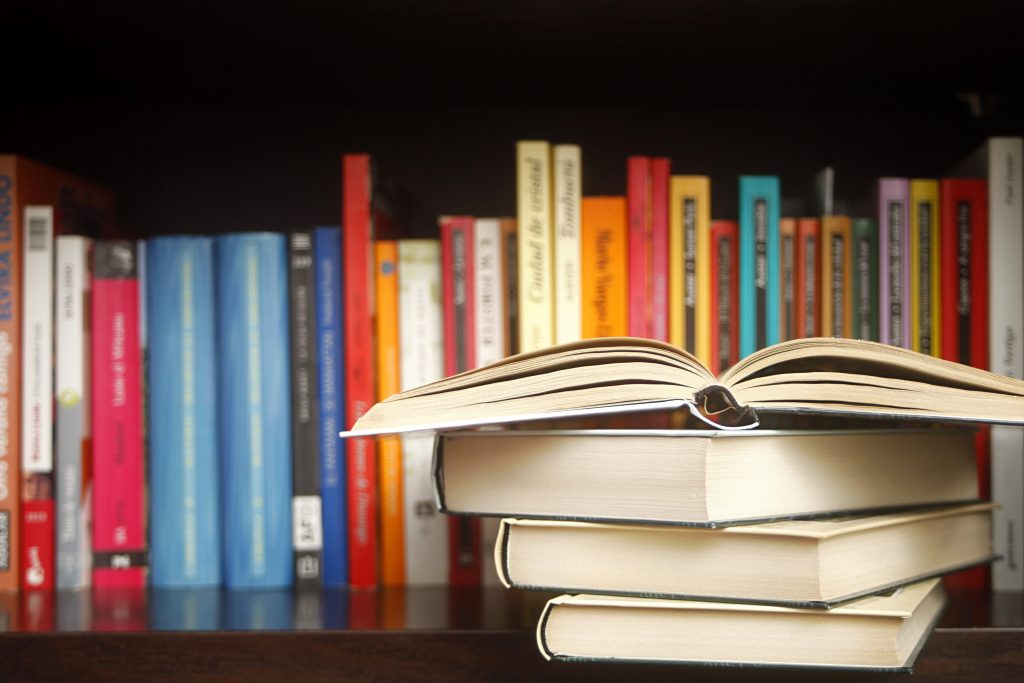 Daniel Pink: Drive. The surprising truth about what motivates us
If you believe that the best motivator is money, this publication will destroy your understanding of the factors that affect the result of work or creativity! Enough sitting back, it's time to act, and this book knows how! In it you will find many practical methods for the new motivation system.
The publication will help leaders to create and maintain a reliable business, and others to find themselves and start moving towards a happy future. The author uses the results of hundreds of psychological studies that will help you find the job of your dreams, build a business, and fill your everyday life with bright colors.
Mihai Csikszentmighai: Stream. Psychology of optimal experience.
Twenty-five years before I began to write these lines, I made one discovery, and it took me all this time to realize what exactly I discovered. Calling what came to my mind a discovery is perhaps not entirely appropriate, because people have known about it since ancient times. But this word still seems appropriate to me: my "finding", although well known, has not yet been described and theoretically explained in the relevant field of science (in this case, it is psychology). So, I devoted the next quarter of a century to researching this elusive phenomenon.
My "discovery" was that happiness is not something that happens. It is not the result of talent or chance. It cannot be bought for money or achieved by force. It does not depend on external events, but rather on how we interpret them. Happiness is a state that everyone must personally prepare, cultivate, and maintain. People who know how to manage their inner experiences are able to determine the quality of their lives, and this opens the possibility for each of us to become happy.
Seth Godin: Try, don't stop. When was the last time you did something for the first time?
This book is a manifesto about how, in the end, to stop following instructions "from above", take the initiative into your own hands and start doing what you want. This is a call to overcome your original fear of the unknown and to declare yourself, launch a new project, and take on a really important and interesting business.
Often people have everything they need to succeed, but they don't dare to take the first step. The author convinces: you can't wait for fate to choose you and show you the right path, you should act! You just need to start and not be afraid of failure – who knows which of your ideas will eventually turn into something brilliant. You can have no doubt about it – the author of more than ten world bestsellers knows exactly what it takes to be successful.
Brene Brown: The Gifts of Imperfection
This book is the result of an amazing study: how people perceive their imperfections. Analyzing thousands of stories of men and women between the ages of 18 and 87, Brené Brown came to an impressive conclusion: what makes people happy is not the achievement of their own ideal, but the recognition of their imperfections. The outspoken and witty storyteller and TED conference's perennial Internet views leader's ability to combine science with an engaging story made The Gifts of Imperfection a #1 New York Times bestseller.
What prevents people from feeling happy? We have made ourselves believe that happiness only exists for perfect people, and that we are not slim, smart, attractive, successful, or wealthy enough to deserve it. We feel shame and anxiety when we cannot prove our own excellence to others, we renounce our principles and neglect our talents in order to meet someone's expectations. However, it is easy to become happy – you have to wholeheartedly accept your flaws and vulnerability. Courage, compassion, and closeness are gifts of imperfection that will help you feel self-sufficient and happy and lead you to the 10 main directions to a wholehearted life.
Robin Sharma: The monk who sold his Ferrari
Robin Sharma's book, which has become a real bestseller in many countries around the world, tells the unusual story of Julian Mantle, a millionaire lawyer who was destined to experience a severe spiritual crisis. However, immersion in ancient Tibetan culture changes his life. Julian discovers for himself wise and at the same time effective practical knowledge that helps to cope with his own problems, to find a way out of a seemingly hopeless situation, to carry out a reassessment of universal and personal values.
Together with the main character, you will learn how to learn to live in the present, the importance of trust in building relationships, learn the benefits of positive thinking, and develop the desire to live based on your own vocation. And most importantly, you will understand why the simplest philosophical postulates are at the same time the most important.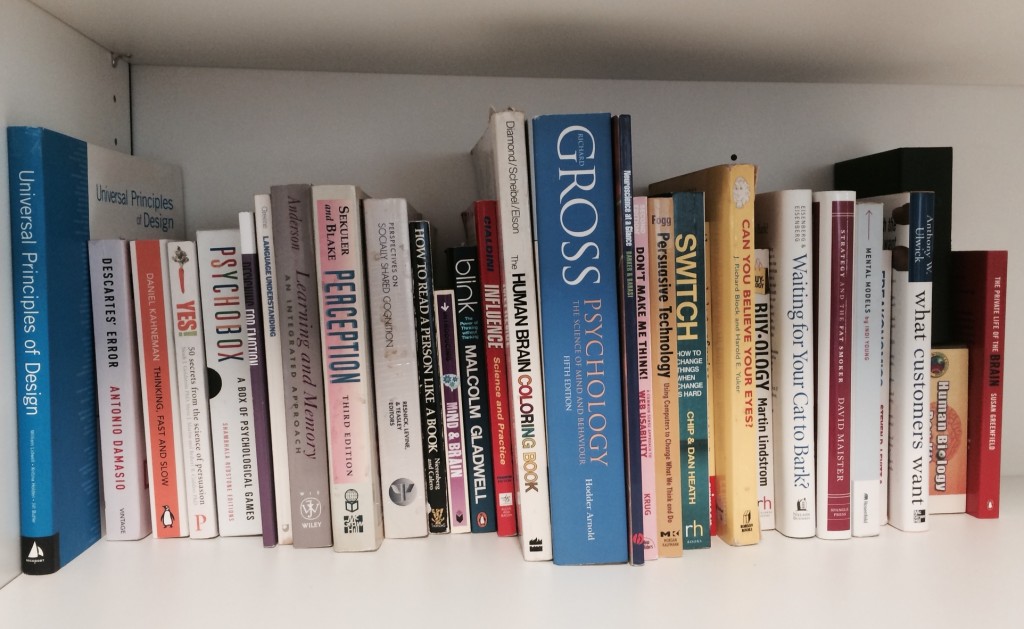 John Von Aiken: Anything is possible
In his book "Everything is possible!" John Von Aiken talks about personal development in crisis. In the book, he tried to answer the questions that people from different countries asked him during the crisis.
The author's main task is to prove to readers that a crisis is a period of hidden opportunities, a period when everyone has a chance for success.
"A crisis is a turning point when companies, their employees, and their leaders make decisions about the opportunities that open before them," writes John.
According to the author, the most important thing during a crisis is to make the right decision. In his book, John Von Aiken offers a list of the 8 most relevant solutions during a crisis.
Brian Tracy: Do it now. 21 great ways to get more done in less time
"Do It Now" is the #1 self-development book.
The book presents the result of more than thirty years of studying the issues of effective time allocation. She talks about how to achieve the solution of complex tasks, leaving the comfort zone.
People who work efficiently, disciplinedly choose the most important of all the tasks set before them. They, being able to force themselves to eat a frog, no matter how repulsive it may be, manage to do much more.
Charles Duhigg: Smarter, faster, better
Why do some people, given the same conditions, achieve more than others, both day-to-day and long-term? Charles Duhigg found the answer to this question by formulating eight basic ideas that allow us to make the best use of our energy, intelligence and time to achieve the maximum result with the minimum effort. The team of the most successful Disney cartoon that almost became the biggest flop, the Google specialists who searched for the secrets of team effectiveness, the pilots who landed the plane after almost losing control of it, or the poker players whose only decision led to absolute victory or I will lose… Their choices, what they saw themselves as, what goals they set, what they believed in, and what team they selected — that's what turned ordinary busyness into productivity.
Gavin Kennedy: Always negotiate. How to achieve the maximum in any negotiation
An indispensable book for everyone who wants to improve their skills in negotiations! On its pages you will find information on how to make your interlocutor listen to your proposals, how to resist intimidation and record agreements on paper, as well as self-control tests that will help you track your progress.
You will be able to:
defend one's position at business negotiations;
ask the employer to raise the salary;
conclude profitable agreements;
convince your stubborn child of something;
sell and buy profitably;
trade correctly;
avoid unprofitable deals and pitfalls in negotiations.
Peter Drucker: How to manage yourself
In the work of the American classic, writer and consultant in the field of management, Peter F. Drucker, a number of important questions related to the ability to hear oneself and organize one's work are considered. What are your strengths? How do you work and interact with people? Do you have plans for the second half of your life to overcome your midlife crisis? What are your values ​​and what contribution do you make to society? The answers to these and other questions will help you learn to manage yourself in order to work more efficiently and achieve the desired results.
Kate Ferrazzi: Never Eat Alone and Other Secrets of Success Through Widespread Dating
Kate Ferrazzi — networking guru, American author, professional speaker, founder and CEO of a consulting firm, and author of this book — was born to an immigrant steelworker and cleaner, educated at Yale University and Harvard Business School, and currently at the World Economic Forum in Davos for he shakes hands with the presidents and heads of government of the world's most powerful states. It's all about connections.
"Never eat alone," is one of the tips he gives in his 2005 New York Times bestseller. Treating acquaintances as social capital that will improve your life, but most importantly, building relationships that are sincere, open and not afraid to give more than you can get, is the first rule of networking. How Hillary Clinton built her political career and how Catherine Graham from an ordinary housewife turned into a successful editor of the Washington Post, how learning from one's own mistakes made Abraham Lincoln president, and Vernon Jordan's huge circle of personal contacts made him the most successful black lawyer in America? Kate Ferrazzi will teach you how to communicate and how to turn communication into success.
Stephen R. Covey: 7 Habits of Highly Effective People
This book is a world bestseller, work #1 on the topic of personal growth! She positively influenced the lives of millions of people around the world, including Bill Clinton, Larry King, Stephen Forbes!
The guide will teach you to better understand yourself, determine priorities, formulate life goals and achieve them.
This is a book for those who want to become better at their professional activities, realize their creative potential as much as possible, and change their lives for the better forever.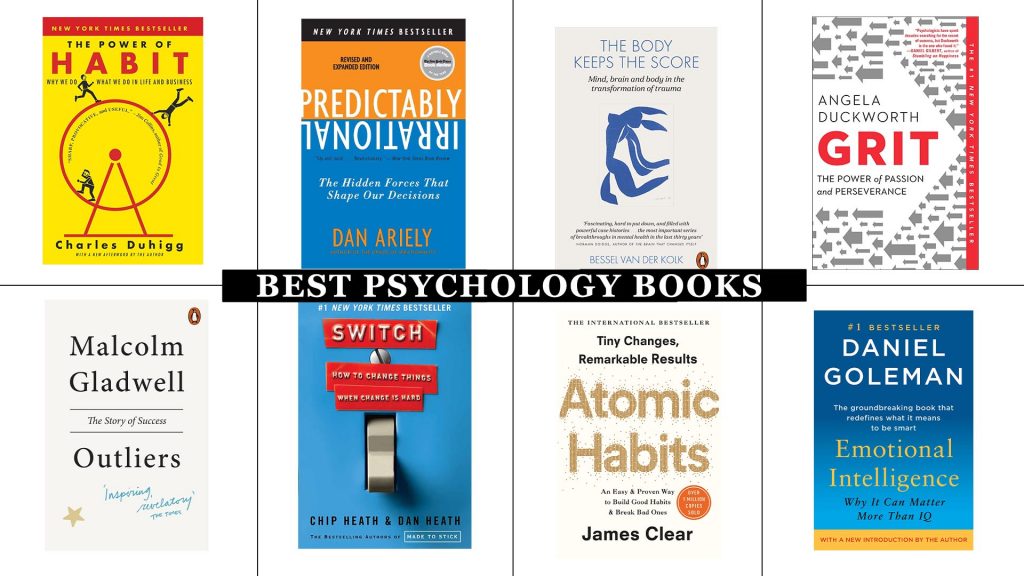 Barbara Sher, Annie Gottlieb: The Art of Dreaming. How to get what you really want
"The purpose of this book is to make you a winner," Barbara Sher, a former waitress and 44-year-old single mother of two, first addressed readers in 1978. For almost 40 years, her first of seven bestselling books has sold millions of copies and has become a veritable bible for coaches and trainers around the world. Written with ease and inspiration, her books have helped millions of people become successful, understand themselves better and realize their dreams by turning them into clear goals and making them a reality.
Remember who you dreamed of being before life made harsh corrections, what talents you were gifted with. And answer the difficult question: "Who could you become?" Interesting and original exercises will help you define your goals, develop and visualize a strategy for achieving them, and teach you how to overcome difficulties. Get over your fear, let go of the past and move forward, because life is too short and your unique potential is too valuable to waste. Keep dreaming, keep your feet on the ground and make your dreams come true!
Susan Kane: The Power of Introverts
"The Power of Introverts" is a book for introverts that will help overcome difficulties in interacting with the world.
For centuries, the ideal of a successful person – cheerful, persistent, energetic and sociable – was created and supported. But what if you naturally lack these traits, but are full of enthusiasm and ambition?
In the book "The Power of Introverts", Susan Kane will tell you how you can use the strengths of introverts and inspire you with numerous stories and studies where introversion has become the key to success.
Julia Cameron: The Artist's Way
If you are in a creative crisis, do not see where to go next and how to realize your creative potential, this book will help you overcome internal and external obstacles and discover the artist in yourself.
Julia Cameron's "Artist's Way" is a practical course designed for 12 weeks of daily classes, which will help a novice artist, and anyone can become one, to see and awaken new, unexpected talents in themselves, lulled by skepticism, ridicule, incompetent criticism and various complexes .